Mozambique sugar workers' strike impacts production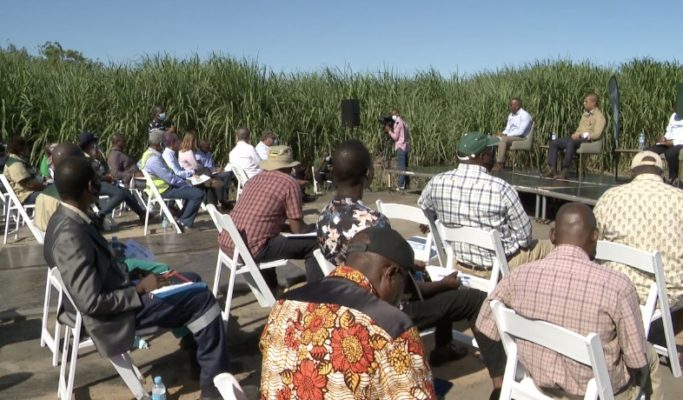 An ongoing strike at the Xinavane plantation and factory, 90 km north of Maputo, Mozambique, is affecting production.
To avoid the situation, Agriculture Minister Celso Correia said it was urgent to reach an agreement between the strikers and their employers.
The minister said the strike would have a big impact on Mozambique's sugar production levels and therefore it was necessary to establish a lasting dialogue between the two parties to avoid huge financial losses.
"Now the conditions have been put in place for workers and employers to return to the negotiating table, and therefore for workers to return to their jobs as much as possible so that the factory can resume production," he said. said Correia.
He said the government would closely monitor ongoing developments.
For his part, the general secretary of the Mozambican trade union federation, the Organization of Mozambican Workers (OTM), Alexandre Munguambe, deplored the low wages paid by the sugar industry in Mozambique, unlike in other countries where the company operates.
Munguambe said workers were paid the equivalent of $2.60 a day.
"We call for dialogue between the two parties, not only in the event of a strike, but at every moment of the production process," he said.
Sugar production in Mozambique fell by 12%, due to heavy rains, repeated cyclones and Covid-19 restrictions.
This resulted in a reduction in annual production from 306,000 to 271,000 tons.
The production capacity of Mozambique's four sugar mills is 530,000, and the highest production achieved in recent years was 425,000 tonnes in 2014.
However, the Minister of Agriculture estimates that it is possible to increase production to 500,000 tonnes by 2030.
Mozambique employs around 34,000 permanent and seasonal workers in its sugar mills and cane plantations, which cover 47,000 hectares. The average annual value of sugar exports between 2019 and 2021 was US$86 million. This represents 14% of all agricultural exports.
Meanwhile, violent scenes were recorded in Xinavane as houses, vehicles and 50,000 hectares of sugar cane were set on fire by the strikers.