Ministry seeks to boost brown sugar production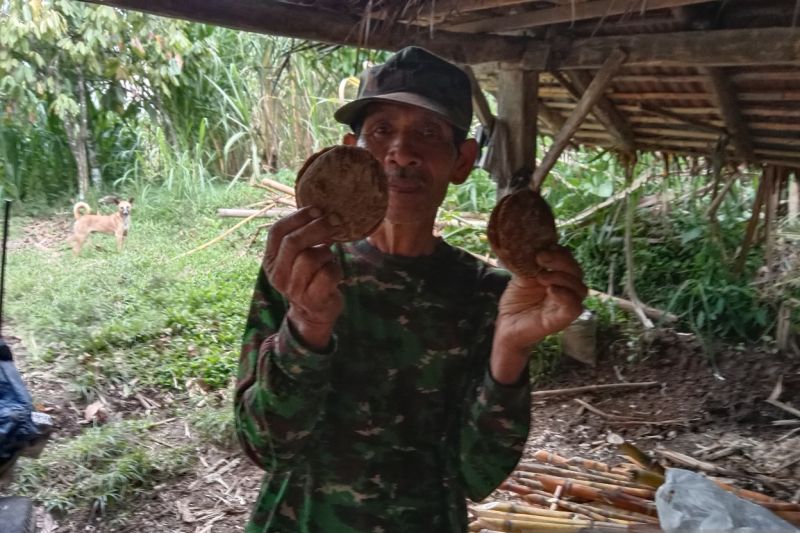 Depok, West Java (ANTARA) – The Agricultural Human Resources Development and Extension Agency of the Ministry of Agriculture has called for the development of brown sugar production to reduce reliance on granulated sugar.
"I am now forcing all my brothers and sisters to diversify from white sugar to palm sugar. We can produce as much brown sugar as possible," agency chief Dedi Nursyamsi said in a statement received here on Saturday.
He pointed to the tremendous national development potential of sugar in Indonesia, indicated by the fact that Indonesia was the largest exporter of sugar during colonial times.
"We are an archipelago country. We are a country with the longest coastline in the world as the islands are over 17,000. This means coconut grows everywhere and it is our source of sugar," Nursyamsi said.
Not only that, Indonesia also has varieties of palm trees that can grow on their own without being planted in the highlands. Palm sugar could also come from these plants.
On another occasion, Agriculture Minister Syahrul Yasin Limpo proposed the development of coconut sugar and palm sugar production.
"Actually, don't rely too much on cane sugar. Make it an opportunity to develop coconut sugar. Our coconut trees are (everywhere)," he said.
The Director of Seasonal Crops and Spices, Ardi Praptono, said that the balance of sugar consumption saw a deficit of around 600 thousand tons. Only 2.2 million of the required 2.8 million tons of sugar have been produced in the country.
He informed that programs have been carried out to accelerate the achievement of self-sufficiency in sugar by 2023, including expanding the area under sugar cultivation by 50,000 hectares, which is expected to increase sugar consumption by 359,000 tons of harvested dry cereals (GKP).
In addition, his administration will intensify the loading and unloading of 75 hectares of raccoons, and it is expected that in three years it will produce 178,000 tons of GKP. Taking care of 125,000 hectares of pups, she would also produce a total of 178,000 tonnes of GKP.
"So the total results of extensification and intensification are 676,000 tons of GKP obtained. This is the goal we want to achieve in the period 2020-2023," he said.
Banten Millennial Farmers Ambassador Sarnata said that Indonesia, especially Banten, has abundant natural resources including sugar palm.
"Also, it turns out that the number of sugar palm growers in Banten is 13,000. This means that the involvement of sugar palm growers in rural areas is quite (extensive)," he said. he noted.
However, few sugar palm producers have adopted innovations, resulting in an imbalance between high productivity and farmer incomes, he added.
Related News: PTPN III aims for self-sufficiency in sugar production
He said product diversification was done to solve the problem.
According to Sarnata, by encouraging innovations, the shelf life of palm sugar can be extended longer than usual, providing added value and, therefore, higher profits.
Product packaging would solve shelf life issues, as it would allow products to last for up to a year. It would also lead to better distribution in other regions, he said.
In addition to this, standardization and certification, such as sanitary permits, halal permits and laboratory tests, are important, he said. These would work as a way to convince potential buyers.
Related News: Ministry hails sugar factory development in remote East Sumba