Maritime toll facilitates fair distribution of sugar in NTT: Ministry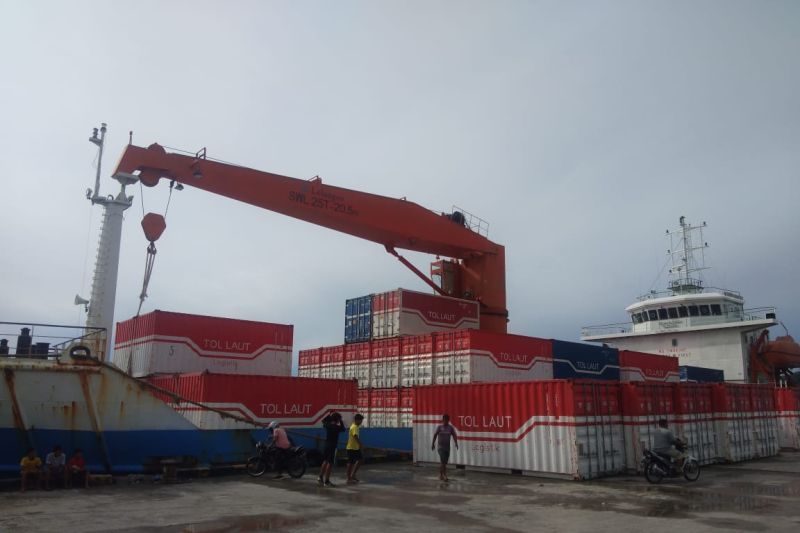 Jakarta (ANTARA) – The maritime toll is key to the distribution of granulated sugar and bulk cooking oil from Belawan, North Sumatra, to Kupang, East Nusa Tenggara, according to the Ministry of Transport.
The Ministry of Transport's Directorate General of Shipping Maritime Toll Scheme specifically transports supplies from the National Food Agency with the Ministry of Public Enterprises (SOE) through the SOE Food Holding ID FOOD and the PTPN group.
"The maritime toll has become the solution for an equitable distribution of food supplies in eastern Indonesia," Acting Director General of Maritime Transport Mugen Sartoto said in a statement on Saturday.
In order to address the shortage of commodities in the eastern part of Indonesia, continuous and regular shipment is deemed necessary by arranging sea freight transportation to all parts of Indonesia, Sartoto pointed out.
He is optimistic that this form of synergy will continue in the future.
"It is so that the benefits felt by the community increase," he remarked.
National Food Agency (NFA) chief Arief Prasetyo Adi said the step was aimed at providing food and supporting cost-effective food logistics in eastern Indonesia.
He noted that the distribution of cooking oil and sugar in bulk by optimizing maritime toll facilities is a solution to ensure food availability and stabilize food prices, especially in some areas, such as India. eastern Indonesia, where obstacles, including high logistical costs, impacted food prices in the region.
He then drew attention to port-to-port, port-to-door, and door-to-door methods as a channel of food distribution through maritime tolls, then to warehouses, then distributed to producers, and then to market traders.
"With this synergy, we hope to realize the convenience of food logistics, especially when cooking oil and sugar are the concern of the government and the public," Adi remarked.
Related News: MSMEs to join maritime toll scheme to reduce logistics costs: Sumadi
Meanwhile, an expert from the Ministry of Transport, Andre Mulpyana, noted that this maritime toll facility is effective in distributing food across Indonesia.
Through this toll shipping facility, the Department of Transportation is also supporting food affordability in the most remote, remote and underdeveloped (3T) regions.
"The MV Asia Pratama ship departed on April 28, 2022 and is expected to arrive in Kupang on May 8, 2022, with 300 tons of bulk cooking oil and 800 tons of sugar," he noted.
Related News: Government Provides Sugar and Cooking Oil to Eastern Indonesia via Maritime Toll