Mackay's Sugar Cane Farm tours help educate future generations about food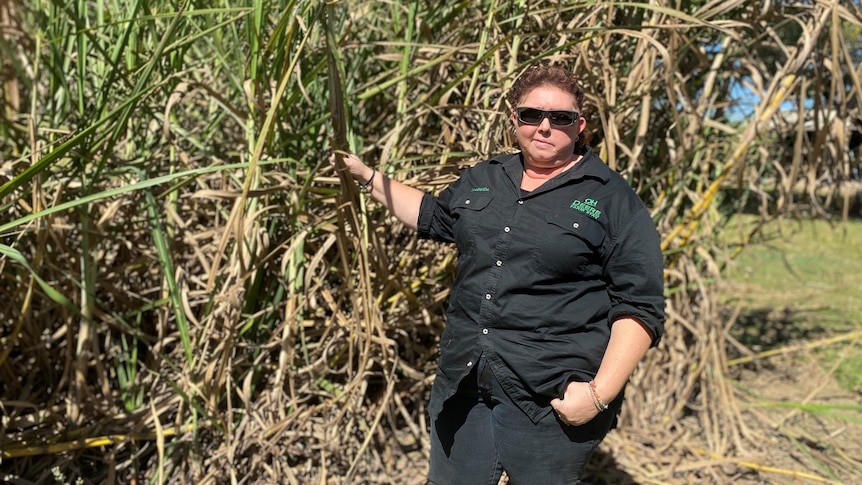 Tucked away in the paddocks of a sugar cane farm on a property north of Mackay is an unlikely classroom, where people come to see with their own eyes where their food comes from.
And that's where you'll find Karinda Anderson, who says it's one of her favorite places in the world.
But while educating future generations about sugar is Ms. Anderson's passion in life, it's not something she ever thought she'd get the chance to do.
Eighteen years ago, Mrs. Anderson's life was turned upside down when she suffered a brain aneurysm.
Until then, the Tasmanian had lived a busy life, running an agricultural farm and contracting business with her husband Dale in the southern state.
But after her aneurysm, an experience Ms Anderson said she was lucky to survive, she developed a whole new outlook on life.
"[I now feel that] every day above ground is a bonus for me because I'm not supposed to be alive."
And that only strengthened his love for agriculture.
"I've always had a passion for agriculture, but it only grew stronger."
However, Mrs. Anderson felt something was missing in her life, but did not have a clear idea of ​​where her passion would take her.
New Business Opportunity Launched During Pandemic
That was until six years ago when she and her husband decided to start a new life as sugar cane farmers in North Queensland.
"We bought this farm, which was a reasonably run-down, fairly small farm," she said.
They turned the farm into a thriving business, even winning an award from their local sugar mill.
But still, I felt like something was missing.
It was during the pandemic that the couple decided to open their sugar cane farm to the public as a tourist destination, a difficult time to start a new business.
But the risk paid off, and now Ms Andreson takes up to 70 tourists to visit her property each week.
Thanks to the tour, she is able to show people where the sugar comes from.
"It's pretty rare that I don't have six to ten [people] in the van almost every morning, seven days a week," she said.
Ms. Anderson also found that educating people about agriculture was her true calling in life.
"It gave me a reason to live one hundred percent," she said.
"It gave me something that makes me happy."
It became such a priority of her work that she even set up a makeshift classroom on her farm to get the kids more interested in sugar.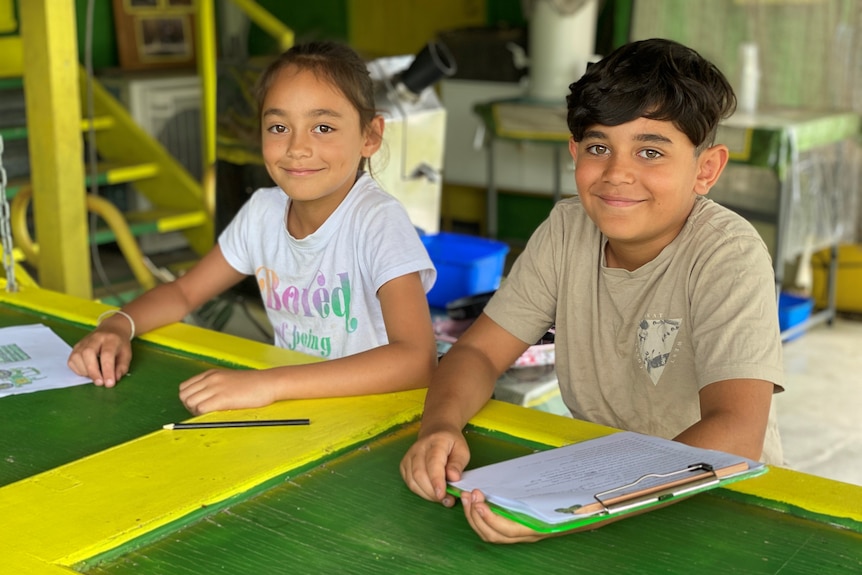 Drive to take farm lessons at schools
It's a special experience for children like Dominic and Leilani Nikua from Sydney, who spend six months on the road with their families.
Dominic and Leilani, both admitted to having a sweet tooth, say visiting the farm makes it much easier to learn how the food is grown.
"You don't have to do work and books," Dominic said.
"You can just learn more, see how it happens and how it actually happens."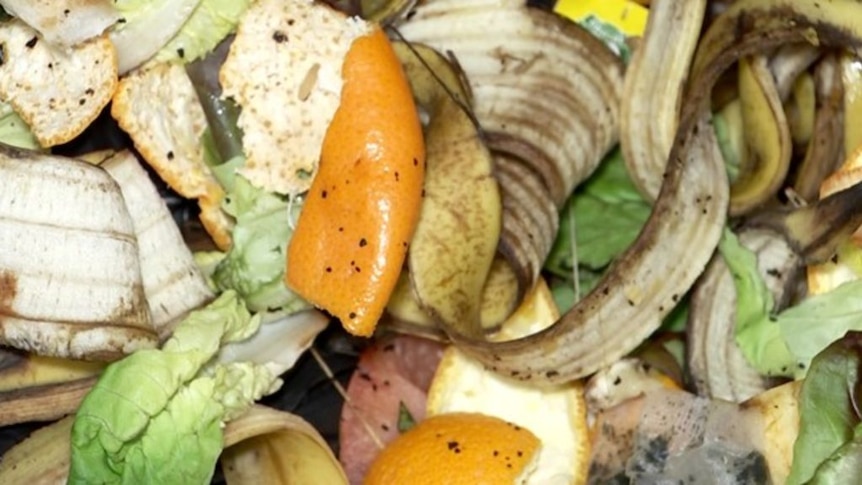 Mama Karrina said being on earth gave the children an education they couldn't get anywhere else.
"We were driving through [cane fields]and the kids just say, 'Oh, look at all the candy plants,'" she said.
"I think it's more practical stuff that they really absorb more than having a book in front of them."
Montana Nikua, 15, said she had no idea how sugar was produced until she saw it with her own eyes.
"To be honest, I never really thought about where the sugar came from," she said.
"I just thought it was made in a factory or something. I didn't think it was planted or something."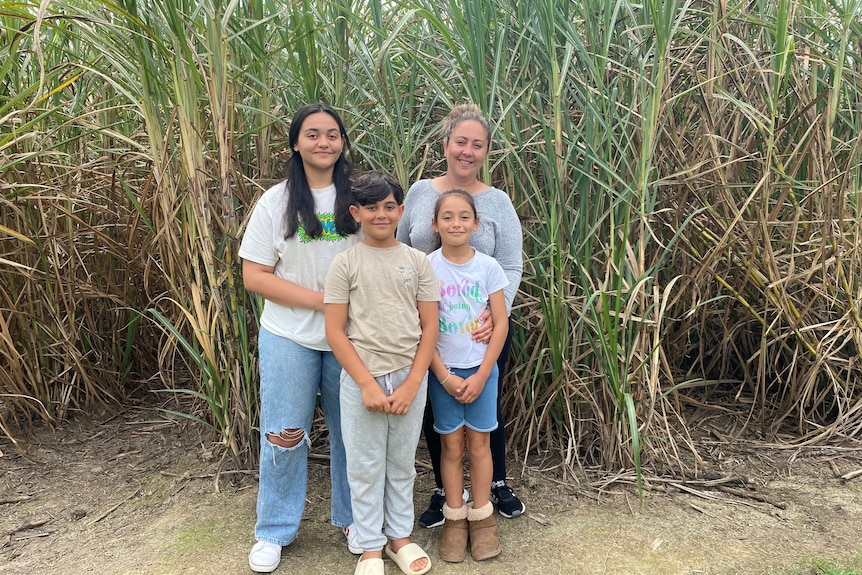 Ms Anderson says she wants to educate even more children about sugar by opening up her farm tours to schools.
"They tell me that in schools, one of the things they teach is where the food comes from.
"So I've been in talks with schools and hopefully that's something that will happen in the future."
Ms Anderson said she would like to see more producers open their farms to education, but she understands it's not for everyone.
"You have to have the passion to drive yourself," she said.
"I'm so happy and my heart is so full to be able to teach people where their food comes from."