"Komenda sugar factory is not a white elephant" – Deputy Minister of Trade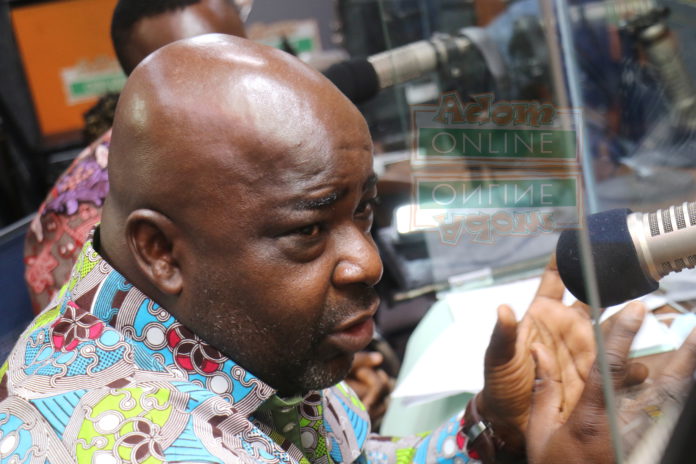 A deputy trade and industry minister insisted the government had not abandoned the Komenda sugar factory.
Michael Okyere Baafi said the government had made significant investments in the project.
According to him, the fact that the plant is not yet functioning does not mean that nothing is being done.
Speaking in an interview with Citi TV on Tuesday July 12, the MP for New Juaben South said: "That we don't produce sugar doesn't mean that nothing is happening. It's not a white elephant. If you go there now, you will see workers in the field.
He also said that when the NPP took over the reins of government, the factory was not fully equipped.
"We [the NPP] came to meet a factory that was not fully equipped, one without a plantation to serve as raw material to help the factory survive. One that didn't even have people running it. There were a lot of things that needed to be fixed. By the grace of God, we are done with them.
Meanwhile, he said, according to his audits, the plant will be operating by the end of this month.
"As I speak, CBG is working with the Ministry of Trade and Industry as well as the factory consultants. First we have to buy sugar cane from the farmers.
"Based on my checks, I can assure you that within a month the installation will work."
Earlier, Trade and Industry Minister Alan Kwadwo Kyerematen revealed that the plant was 98% complete.
The Minister declared that the main works undertaken at the plant had been completed.
Mr. Alan Kyerematen made these revelations while answering questions in Parliament.
About the factory
The Komenda sugar factory was built at a cost of $35 million from an Indian bank EXIM facility.
It was inaugurated by then-President John Mahama in May 2016, but ceased operations soon after.
The plant was expected to employ 7,300 people across the value chain, increasing job prospects in the municipality of Komenda-Edina-Eguafo-Abirem.
President Akufo-Addo had given indications that the Komenda sugar mill would be fully operational in April 2022.
At the time, he said that civil works were underway at the plant site and that by the end of March 2022 all these activities would be completed to pave the way for production.
A Ghanaian-Indian company, Park Agrotech Ghana Limited, is the new investor that will take over the operations of the plant.
In 2019, the government said the company was to inject $28 million into the plant between 2020 and 2023.
$11 million was to be spent on growing sugar cane; $6 million to upgrade the plant and machinery, and $11 million in working capital to get the struggling plant back on its feet.
The Ghana-based company is a subsidiary of Skylark Group of Companies of India, one of the largest integrated agricultural companies in India.