India's sugar industry set to be a boon amid ethanol push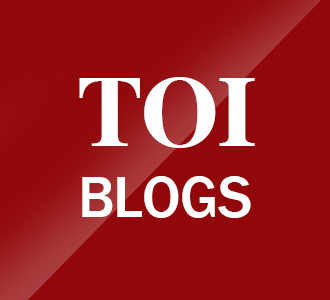 India's determination to increase the use of biofuels has led to a massive increase in ethanol production over the past 5 years and continues. Demand for ethanol is keeping pace and is only expected to grow as the country strives to achieve its goal of "energy independence". India has set a bold goal to completely eliminate its dependence on energy imports by the time it celebrates 100 years of independence. Biofuels, and in particular ethanol, are at the heart of the government's energy independence strategy.
Biofuel is fuel produced from natural biomass such as sugarcane juice, corn, and even grains and nuts, etc. It helps burn carbon efficiently, which significantly reduces carbon emissions. These fuels benefit farmers and are also a catalyst for rural growth.
The use of dual fuels got off to a slow start in India. However, government measures to boost the blending of ethanol in gasoline has led to a rapid acceleration in the use of blended fuels. This transition was so rapid that the government actually proposed blending targets set by the National Biofuels Policy.
First established in 2018, the policy initially targeted the year 2030 to achieve 20% ethanol in gasoline, which was brought forward five years to 2025-26. It is a matter of pride for India that the country has one of the fastest growing ethanol programs in the world. The current ethanol blend has exceeded 10% in India.
This move towards biofuels is welcome, especially with the costs of energy dependency and climate change-inducing emissions more evident than ever in today's environment of high fuel prices and extreme weather conditions.
India imported 185 million tonnes of oil at a cost of $55 billion in 2020-21, according to a report by the NITI Aayog committee. The transport sector in India is mostly dependent on imported fuels which is not good for a growing economy like India as it leads to imported inflation, fuel price volatility, energy dependence and slowing Economic Growth. Ethanol can help reduce imports, foreign exchange outflows and at the same time drive rural growth as it is an agriculture-based fuel.
Ethanol also produces only half the greenhouse gas emissions compared to carbon-based gasoline products and therefore has a pivotal role to play in helping India achieve its ambitions to decarbonize its economy.
In order to meet the revised E20 target of 2025, ethanol production is expected to reach 1,016 crore liters by 2025, which in itself represents a 75% increase over the previous year.
Our current ethanol production capacity, meanwhile, is around 800 crore liters, according to NITI Aayog.
The rush to meet this anticipated demand for ethanol could therefore be a boon to the sugar industry, as sugar ethanol is the most viable and cheapest source of fuel ethanol.
Ethanol can be produced from a number of sources, including corn, barley, rice, and sorghum. But most of India's ethanol is produced from sugar cane, with molasses-based distilleries accounting for a basic 426 liters of overall production capacity, according to NITI Aayog. India's sucrose (sugar) production has reached 40 million tons against a consumption of 27 million so that 13 million tons of surplus sugar can be diverted to ethanol production against 4.5 million tons currently . This excess production is now exported. Indian exports are expected to reach 11 million tonnes this year.
This has made India the world's second largest sugar exporter after Brazil, but exports are not a long-term solution as global supply is overabundant, Indian sugar prices higher than other sugar producers. sugar due to the rise in the price of sugar cane as well as the world surplus. production means that stocks in India could go unused, with payments to sugarcane growers suspended.
The Indian government is putting in place incentives to boost ethanol production, excess sugar production can be redirected to ethanol manufacturing, allowing it to be used and, more importantly, and monetized. The government is therefore rightly pushing ethanol production and increasing consumption by increasing the percentage of ethanol blending year by year. The modern technology-based automobile that can use 20% ethanol blended fuel is on the anvil, followed by flex-fuel cars that can run on 100% ethanol.
Once the technology to blend ethanol with diesel, which is already under development, is introduced, it has the potential to generate even greater gains for the sugar industry.
India's diesel consumption is up to 2.5 to 3 times its oil consumption. Thus, the ability to blend ethanol with diesel, once accessible, has the potential to triple the size of the market for sugar producers. And that's without considering the opportunities for run-off revenue, with each stage of sugar cane processing generating a monetizable by-product.
To put it simply, the sugarcane industry is the backbone of India's sustainable and renewable fuels push. It is essential to India's ambitions to reduce its current account deficit, achieve energy security and meet its goal of net zero carbon emissions by 2070.
The sugar industry is tied to the increased ethanol program in the country as it fuels the country's self-reliance and carbon-free dreams, it is itself poised for a bright and prosperous future.
END OF ARTICLE
Don't deify, don't demonize: Congress created a cult of Nehru, but today's right-wing criticism of India's first prime minister is unfair

Bilkis case: Those who deserve a noose shouldn't be garlanded

India is, finally, on the mend: we can't grow more than 5% a year, but that's still good in a slowing global economy

An Unfinished Journey: [email protected] has a lot to celebrate, but the full range of freedoms available to elites eludes most

Gandhi or not: Congress getting serious about its 2024 game must start by electing Sonia's successor

At 75, India needs to talk: Some of our problems need dialogue, between parties, between communities, between ideologues

Spot the Obscenity: University that fires professor for private photo in swimsuit, teaches very twisted lessons

To be developed: Agricultural reform, judicial reform, trade liberalization are essential if India wants a change in economic status

Surrender error: Gujarat government had more than enough grounds not to release Bilkis convicts

A story of private successes and public failures: if it does not correct its institutions, India will not become a developed nation in 25 years