Factors Hindering South Africa's Sugar Industry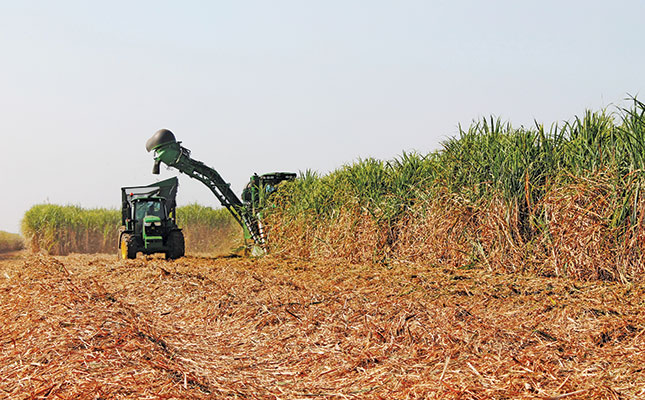 Thabile Nkunjana, Agricultural Economist at the National Agricultural Marketing Council (NAMC), and Dr Sifiso Ntombela, Chief Economist at NAMC, examine the decline in sugar production in South Africa and the factors that threaten future growth.
The South African agricultural sector in general continues to show positive growth in terms of production, exports and job creation. In 2020, the sector grew by 13.4% year-on-year, and forecasts for 2021 also suggest growth.
Primary agricultural employment has remained relatively stable since the start of the COVID-19 pandemic, with 868,000 people employed in the fourth quarter of 2021, and export activity hit a record high of $12.4 billion. (around R180 billion) in 2021.
Despite this positive overall picture, some industries in the sector, such as sugar, have struggled.
The fight
In terms of customs duties, the sugar industry is arguably one of the most protected in South Africa; it is also among the most heavily taxed, both domestically and internationally. Taxes such as the health promotion tax ("sugar tax") aim to reduce rising levels of diabetes and obesity.
The World Health Organization's "Global Action Plan for the Prevention and Control of Non-Communicable Diseases 2013-2020", published in 2013, was easily adopted by developed countries.
In response to this, sugar producers became innovative in order to meet changing consumer demands and invested in adding value to products and diversifying infrastructure. These efforts have become a lifeline in some of the countries that have adopted the principle of sugar taxes to reduce health problems such as obesity and diabetes.
The South African sugar industry has not been immune to the dynamics of the global sugar market, in addition to its unique issues. Local stakeholders have raised concerns about the challenges facing the industry. High local production costs compared to other sugar exporters, deteriorating infrastructure, sugar dumping and levies were highlighted as the main problems.
According to data from the South African Sugar Association, domestic sugar production between the 2005/06 and 2018/19 production seasons decreased by at least 12.7%.
Of the two million tons of sugar produced in the country, 24% is said to come from black farmers, an impressive figure compared to the contribution of black producers of other major crops in the country.
The sugar industry has always been one of the largest and most important contributors to South Africa's value-added agricultural products and exports. Between 2010 and 2021, the industry contributed an average of around R5.1 billion per year to value-added agricultural products, and in 2019 it exported products worth R8.5 billion.
However, this has gradually declined due to issues such as low domestic production, escalating production costs, and increasing imports of cheap sugar.
This decline in sugar exports is reflected in 2021 trade figures. According to Trade Map data from the International Trade Center, total export earnings were recorded at R5.7 billion in 2021, or 23% of less than the 7.4 billion rand in 2020 and 33% less than the 8.5 billion rand in 2019.
Among the aforementioned factors affecting South Africa's ability to export sugar products are changing consumer tastes and preferences fueled by health reasons, as well as the COVID-19 pandemic. The impact of reduced affordability on consumer buying behavior and changing eating habits caused by the pandemic have exacerbated the drop in global demand for sugary foods.
Support programs
Despite changing global sugar market dynamics, sugar-producing countries have put in place various support programs to ensure their domestic producers remain competitive in the face of COVID-19 and changing sugar taxation regimes. .
Farmers in Brazil, Russia and India benefited from domestic trade and domestic market support measures, helping them to increase their sugar exports by 64%, 43% and 40% respectively between 2019 and 2020 .
Similarly, South African sugar producers can benefit from enhanced domestic market support measures to increase their production capacity. The 2030 Sugarcane Value Chain Master Plan is one of the tools that can help the domestic sugar industry.
Trade measures, such as increased tariffs on imported sugar, have been implemented since the adoption of the master plan in 2020, which has somewhat helped to alleviate cheap sugar imports into the country. .
To further support the sugar industry, domestic market support programs such as product diversification and consumer education campaigns are needed. Consumer sentiment towards healthy eating habits is one of the factors contributing to the low demand for sugar.
Better consumer education campaigns are needed to keep consumers informed, while maintaining good demand for sugar. Developed countries are leading this phenomenon, and developing countries like South Africa are rapidly following this trend.
The industry may need to explore other uses for sugar or implement other creative ways to sell it. Therefore, diversification or value addition through various agro-processing industries is essential to increase the demand for sugar and sustain industry growth.
It is also important to increase research and development to explore healthier varieties of sugar that will ensure that consumers' eating habits are not affected in the future.
Given the industry's importance in creating jobs, generating foreign income and contributing to agricultural value addition, policy makers and captains of industry need to channel resources and efforts towards implementation of the sugar master plan to ensure that the industry is supported and remains competitive in national and international markets. markets.
A short-term sugar tax exemption, for example, could create breathing space for sugar producers struggling with rising production costs and fuel expenses.
Finally, state-sponsored educational campaigns to educate consumers about sugar and the health benefits associated with consuming enough sugary nutrients are essential to maintaining demand for sugar and sugar-based products in local markets and regional.
Email Thabile Nkunjana at [email protected].