DGL boss says AdBlue rush 'sugar rush' won't last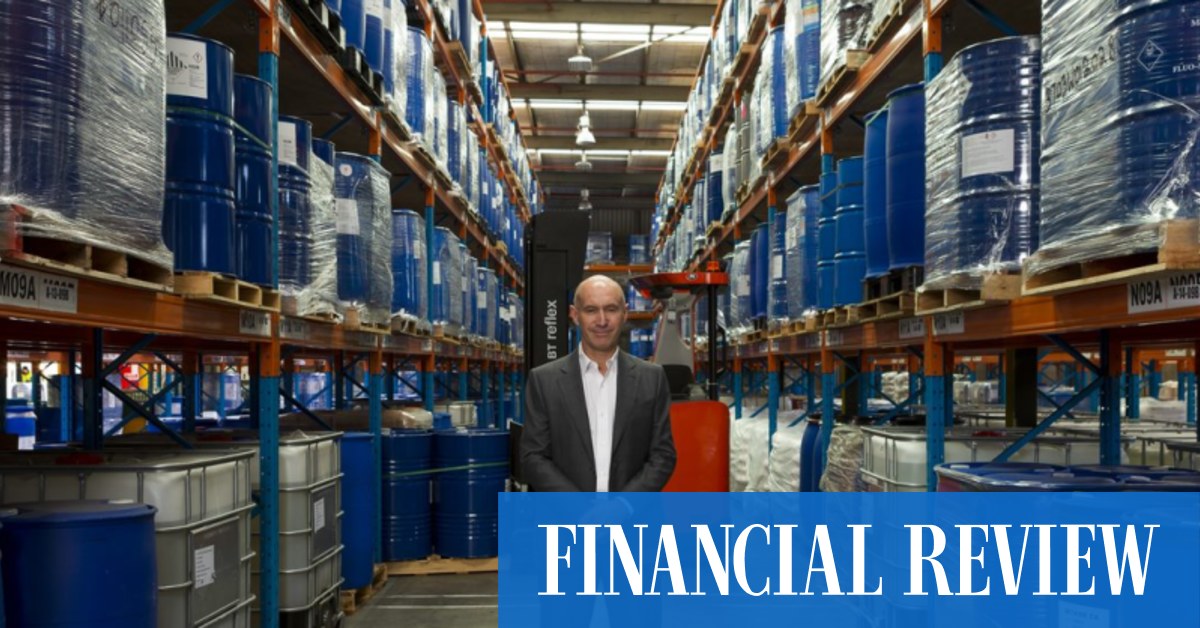 DGL has completed seven acquisitions since becoming an ASX-listed company in May. One of them was Ausblue, a Queensland-based manufacturer of AdBlue. He said DGL was looking for new acquisitions in Australasia in different areas. "We are aiming at several targets," he said.
DGL operates 50 sites and warehouses across Australasia, selling and storing a range of chemicals for customers. Mr Henry said a 'weighted average' of input costs across the business, encompassing raw materials, chemicals, labour, diesel, engineering and costs construction, had increased by around 25% over the past 12 months.
He said DGL passes them on to customers, but there are complex pricing mechanisms for the roughly 500 products the company supplies to 3,000 customers.
"We go through them," he said. "Everything is on the run for all sorts of reasons," he said.
Mr Henry said the fallout from Russia's invasion of Ukraine would cause a much bigger jolt to global supply chains than the COVID-19 pandemic which had caused traffic jams and soaring supply costs. shipping over the past two years.
"It's just a hundred times worse," he said. He said fertilizer costs were skyrocketing and had risen 550% in six months.
Around 500,000 diesel trucks, buses and heavy machinery in Australia use AdBlue, which is made from high-grade urea and demineralized water. It is injected from a small reservoir in vehicles into the exhaust system to help reduce emissions. Many passenger cars also require AdBlue.
Incitec Pivot, which manufactures AdBlue at its Gibson Island plant in Brisbane, received $29.4 million from the federal government on Dec. 20 to ramp up production of technical-grade refined urea. Incitec Pivot previously manufactured around 10% of Australia's AdBlue, but has increased production levels.
Mr Henry said the price of AdBlue had increased sixfold amid the shortage, compared to pre-pandemic prices. DGL forecast full-year revenue of $343 million and earnings before interest, taxes, depreciation and amortization of $54 million, before acquisition costs.
Shares of DGL hit $3.15 on Dec. 31 but have since fallen to around $2.74. The company raised $100 million in a public offering at an issue price of $1 per share in May and is dual-listed in Australia and New Zealand.