DDL remains hopeful sugar industry will meet molasses needs – Samaroo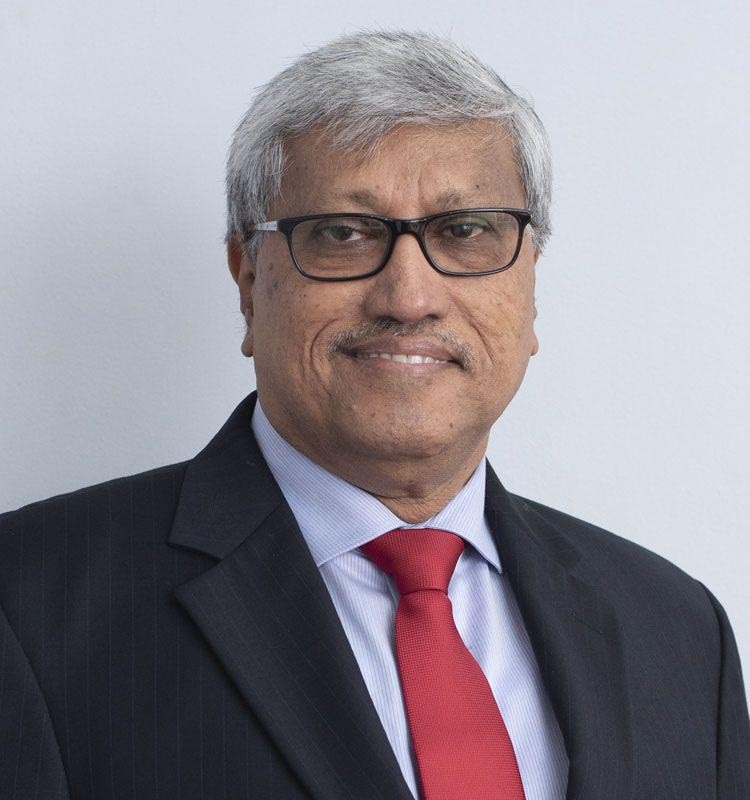 While importing the molasses needed to ensure the integrity of its products, Demerara Distillers Ltd (DDL) hopes that the current challenges associated with supplying the local sugar industry will be resolved as soon as possible, according to the chairman executive. of the Komal Samaroo company.
In a recent in-depth interview with Stabroek Business, during which he provided insight into what is widely regarded as the company's considerable success in producing high-quality rums, Samaroo highlighted the challenges associated with impact of the significant reduction in the country's sugar production. industry on molasses supplies and some of the adjustments DDL has had to make to avoid disruption to its operations.
According to Samaroo, DDL's concerns about the reduction of GuySuCo and its impact on the state sugar industry's ability to continue to supply local rum makers with sufficient quantities of molasses had compelled the company to take steps to ensure additional supplies of molasses on the international market to ensure the continuity of its operations.
"The thing is, there has been a historical relationship between the sugar and rum industries…Historically, we got all of our molasses from GuySuCo. We have to look at the sugar industry because it is the source of the raw material that we use…the rum industry grew out of the sugar industry and sugar being one of the first industries in this country, it has a very important place. So historically we got all our molasses from GuySuCo until the decision was made to downsize the industry," Samaroo told Stabroek Business.
DDL's executive chairman told Stabroek Business that the downsizing of the sugar industry and the significant reduction in GuySuCo's ability to meet the company's molasses demand requirements had posed a significant challenge to the company. business. "We had to make a decision on how we move forward. Are we reducing our production to adapt to the availability of molasses or are we finding alternative sources? It was against the backdrop of this challenge that DDL made the decision to pursue the imported molasses option, Samaroo said.
Samaroo explained that while the price at which DDL acquires its molasses imports is "in some cases slightly lower than that of GuySuCo", when the "logistics costs" are added, this leads to import costs slightly higher than the cost of the locally acquired molasses. Accordingly, he told Stabroek Business that the company's wish "is for the sugar industry to meet all our requirements and we have engaged them in this regard. I believe there is a plan to reopen some of the areas and we hope that when that happened we could have met our requirements," he added.
According to Samaroo, DDL currently needs around 70,000 tonnes of molasses per year to meet its production needs. He said the company secures around 50% of its molasses needs locally, but added that given the likely impact of recent rainfall levels and resulting flooding, DDL may need to respond to reduced molasses supplies from GuySuCo and will have to look elsewhere for supplies. to compensate for the shortfall. Meanwhile, Samaroo says that despite his own seemingly enduring optimism, he doesn't have any "inside information" about GuySuCo's likely molasses situation going forward. "I understand that at Rose Hall there have been moves to recruit people and get the culture back in place so they can start Rose Hall Estate; and it seems to me that, from the time of the statement, Blairmont, Rose Hall and Albion will be the three main areas with Uitvlugt," was his response to a question about his prognosis for increased molasses supply from the sugar factories. managed by the state in the future.
While Samaroo is obviously seized with the likely challenges DDL may face due to the molasses supply issue, it seems to have taken the pragmatic stance that the company simply has to endure. "We have to continue because it's a business. We have customers. We are part of a supply chain and it affects their brands. We have our own brands, we have an aging program and we have to maintain production. What we need to produce this year cannot wait for next year," said the company's executive chairman.
A dilemma
When asked if DDL, a company with an outstanding local and international reputation for many years, now felt insecure about the current molasses supply situation, Samaroo replied that the challenge of molasses supply was not one the company could afford to take lightly. "We have had a business for a long time that was mainly dependent on domestic raw materials; suddenly you can't get that raw material anymore, so that must create insecurity and cause for concern. As a distiller, we are caught in a dilemma: our raw material producers cannot meet our requirements, but we still have to meet our own objectives. The reality is that while we want local molasses and have built a business on it, if it's not available and we want to be in business, we need to find it. This is the harsh reality that we as business leaders have to face," Samaroo said.
In a similar pragmatic vein, Samaroo told Stabroek Business that if DDL is to remain a success-driven company, it's important that the company's energies are directed towards finding solutions. "As a distiller, we have been caught in a dilemma: our raw material producers cannot meet our requirements, but we have to meet our own objectives. If we're going to continue to have a viable business, we have to be able to produce a certain amount every year, and that's why we got out. This is not the ideal arrangement. That said, I must say that across the Caribbean there has been a similar phenomenon. In Barbados, for example, their sugar industry is down considerably and they import molasses for their rum. Trinidad and Tobago imports all the molasses for its rum. Jamaica imports well over half of what it needs. So there was a trend in the Caribbean that we followed very closely. We never thought we should have used their model, but in reality we had to rely on their experience," Samaroo said.
Editor's note: The range of issues covered in our interview with Mr. Samaroo influenced the decision to postpone the publication of our report on the remainder of the interview for the next issue of Stabroek Business.