Confectionery companies focus on zero sugar | 2021-12-28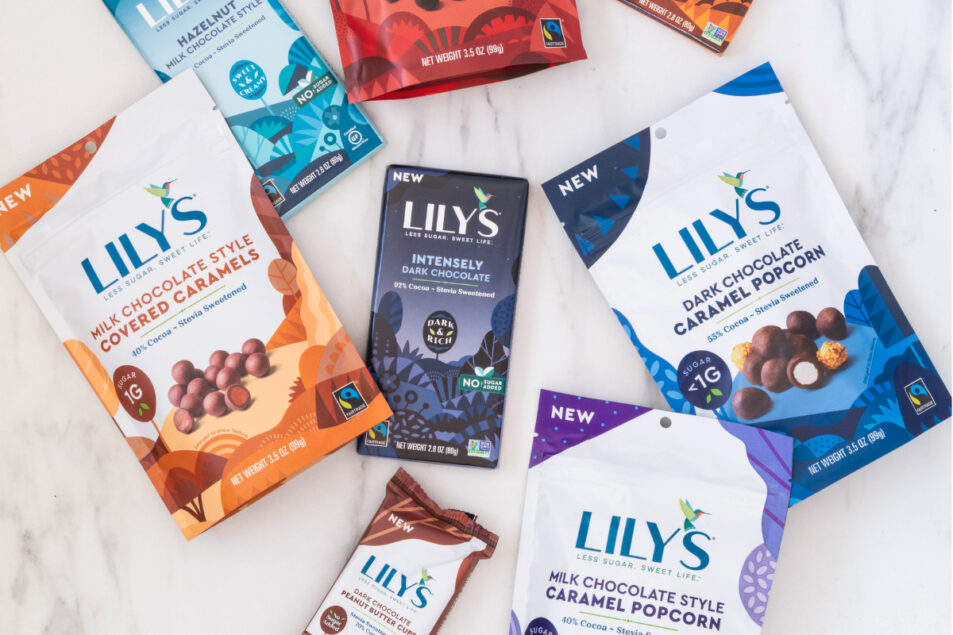 KANSAS CITY – The market has an appetite for healthier chocolate and candies, a trend underscored by strategic transactions and new product launches announced during the year.
In June, Hershey Co. paid $ 425 million to acquire Lily's, a brand of low-sugar chocolate products. Lily's markets an assortment of chocolate bars, baking chips and other sweets such as peanut butter cups and coated nuts and sweet popcorn with stevia.
The addition to Hershey's portfolio builds on the company's multi-pronged approach to delivering healthier snacks and sweets. In February, the company announced plans to expand its portfolio to offer more low-sugar, organic, and plant-based alternatives.
"Our sugar-free platform is working well, and we believe it will allow us to reach more homes and provide consumers with tastier ways to enjoy their favorite Hershey brands," said Michele G. Buck, president , President and CEO. Head of The Hershey Co. "And while the organic chocolate market is small, it is growing rapidly, and we're excited to offer consumers tasty organic versions of Reese's and Hershey's with this focused launch. "
Mondelez International, Inc. earlier this year purchased Hu Products, a manufacturer of organic chocolate formulated with coconut sugar. Financial terms of the transaction were not disclosed. Glen Walter, executive vice president and president of Mondelez International North America, said the deal "offers new growth opportunities in chocolate."
American Licorice Co., maker of the Red Vines and Sour Punch brands, has acquired Torie & Howard, which offers a line of vegan candies made with organic ingredients.
Undercover Snacks, which produces crispy, lightly chocolate-coated quinoa clusters, has raised $ 13.7 million in equity for a minority stake in the company run by Octagon Capital Holdings, 900 Chocolate Investors and the founders of the company. The company planned to use the funds for marketing, retail expansion and increasing production capacity.
New product trends
Meanwhile, category innovations that hit the market during the year have focused on reducing calories and sugar or eliminating frowned upon ingredients.
Russell Stover Chocolates has launched Joy Bites, a collection of candy bars with no added sugar. Made with fair trade cocoa and sweetened with stevia extract, the chocolate bars are made without artificial flavors, preservatives or added colors. They feature breakable bites and come in five filled and solid varieties, including Chocolate Caramel, Chocolate Peanut Butter, Smooth Creamy Chocolate, Dark Chocolate Sea Salt Caramel, and Chocolate Toasted Almonds. noir.
Perfetti Van Melle North America has launched Fruit-tella, a line of healthier gummy candies made from fruit puree. The company positioned the line as clean, noting that the products are not formulated with high fructose corn syrup or gelatin.
Nestlé has launched a vegan version of its KitKat bar in test markets across Europe. KitKat V was developed by chocolate experts at the Nestlé Confectionery Research and Development Center in York, UK. The certified vegan product took around two years to develop.
"There is a quiet food revolution underway that is changing the way people eat," said Alexander von Maillot, head of confectionery at Nestlé. "We want to be at the forefront of this, championing the discovery of plant-based foods and drinks. What better way to do it than by gifting a vegan version from one of our most famous and beloved brands? "
SkinnyDipped, a maker of coated almonds, peanuts and cashews, debuted in chocolate bars and peanut butter cups containing a blend of maple sugar, cane sugar and allulose. Confectionery contains up to 79% less sugar than major brands and is made without stevia or sugar alcohols, according to the company.
The team behind Halo Top Ice Cream unveiled Gatsby, a brand of chocolate with fewer calories and less sugar than traditional chocolate. Available in milk chocolate and dark chocolate with almond varieties, Gatsby products are formulated with allulose and esterified propoxylated glycerol, a modified vegetable oil that tastes and functions like fat with fewer calories. The other ingredients include medium chain triglycerides, milk, sugar, and cocoa.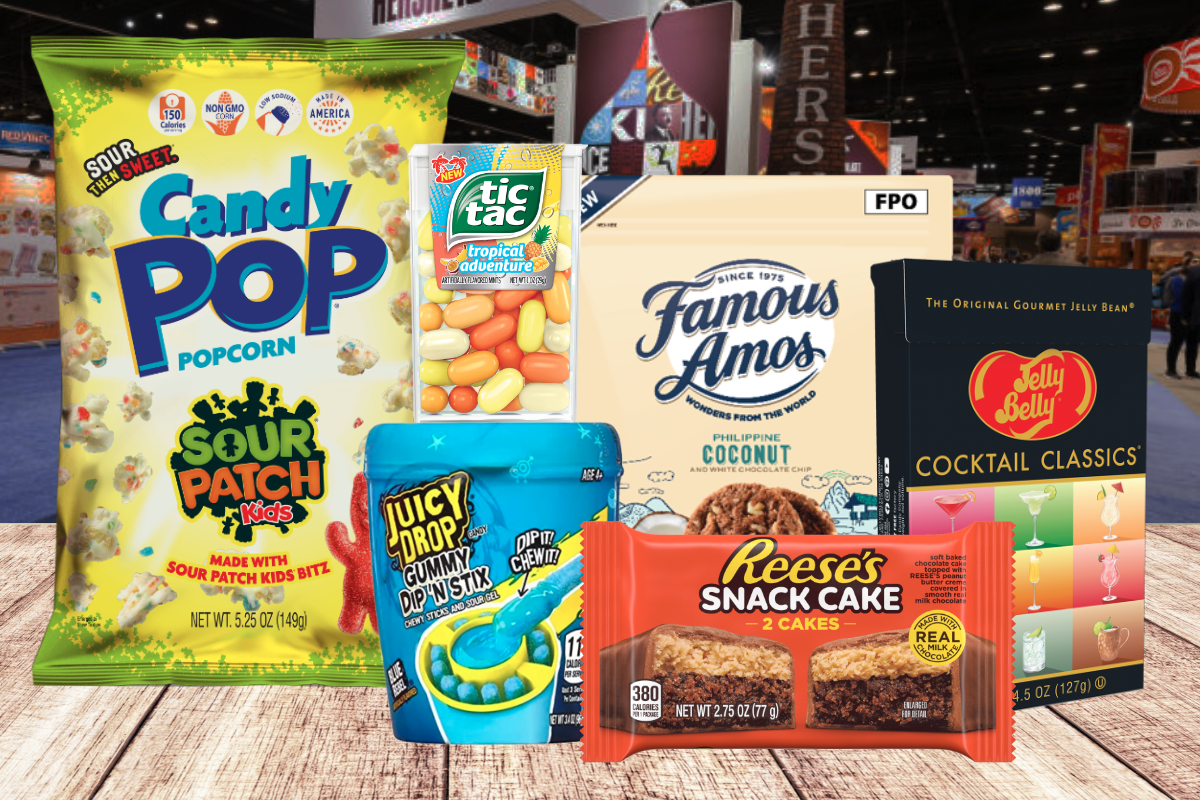 Taste innovation
More than 450 exhibitors showcased the innovation at the 2021 Sweets & Snacks Expo, which was held June 23-25 ​​in Indianapolis. The National Confectioners Association identified four trends at the show.
Smaller packages containing 200 calories or less were prevalent, indicating consumer demand for smaller portions for more mindful snacks.
Tropical flavors have flourished in new product launches, with pineapple and coconut taking center stage.
Mix-and-match offerings give consumers the best of both worlds, allowing for a combination of sweet, savory, fruity or tart flavor profiles.
Fiery flavors like chili, sriracha, jalapeño, and habanero warmed the living room, manifesting in spicy mango candies, jelly beans and more.
"The Sweets & Snacks Expo is where the best candy and snack companies showcase their new products, and this year gets even bigger as we get back to business," said John Downs, President and CEO of the National Confectioners Association. "While consumers' buying habits may have changed to accommodate the new environment, manufacturers are exceeding expectations with new products, flavors and innovations. "