BUY Avadh Sugar & Energy Stock – Check Price Target by Expert Zee Business | Jain Gems Saab Ke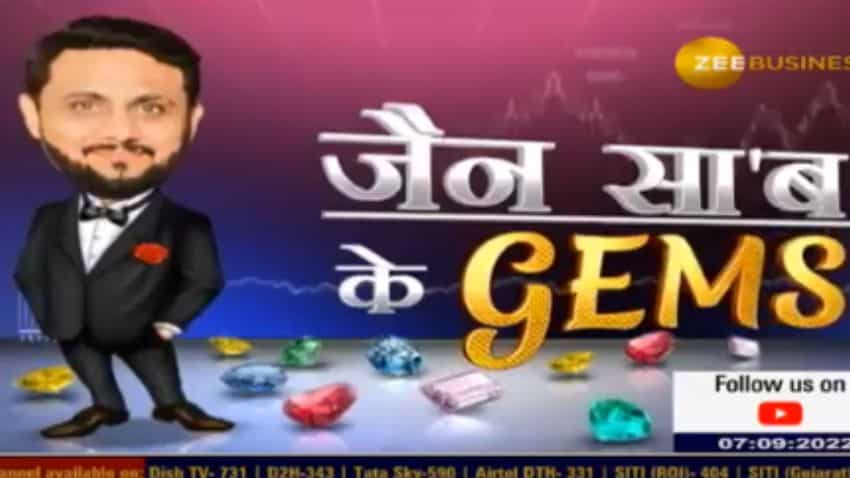 BUY Avadh Sugar & Energy share: Market expert Sandeep Jain on Wednesday recommended a sugar stock in the sights of Zee Business for good returns. In a "Jain Saab Ke Gems" special edition, which aired on Zee Business with editor-in-chief Anil Singhvi, he said Avadh Sugar & Energy might be a good buy. He said it was a Birla group company.
The company was incorporated in 2015, said Sandeep Jain, director of Tradeswift Broking. He said the company deals in sugar and sugar products, spirits and denatured alcohol of any strength and all other products derived from the sugar manufacturing process or resulting from any trade-related activity. sugar. The company owns four sugar factories.
He said Avadh Sugar & Energy stock price showed a correction from the high.
Avadh Sugar & Energy Ltd share price
Avadh Sugar & Energy Ltd Price target Rs 590/610 (4 to 6 months)
जैन सा'ब के GEMS…

Is it Avadh Sugar?

संदीप जैन से जानिए कंपनी के फंडामेंटल्स, तेजी के ट्रिगर्स और .. ..@SandeepKrJainTS @AnilSinghvi_

देखिए LIVE https://t.co/YdvfMGanoZ pic.twitter.com/YYAcmV30CJ

— Zee Business (@ZeeBusiness) September 7, 2022
He said the company had reduced its debt and increased its ethanol production. The company also offers a 2% dividend yield.
The company delivered strong quarterly results, adding that its reserves are also good.
Talking about the shareholding pattern of the company, he said that promoters own 60% of the capital while FIIs (foreign institutional investors) and DIIs (domestic institutional investors) own around 3-4%.