An "economic sabotage" in sugar imports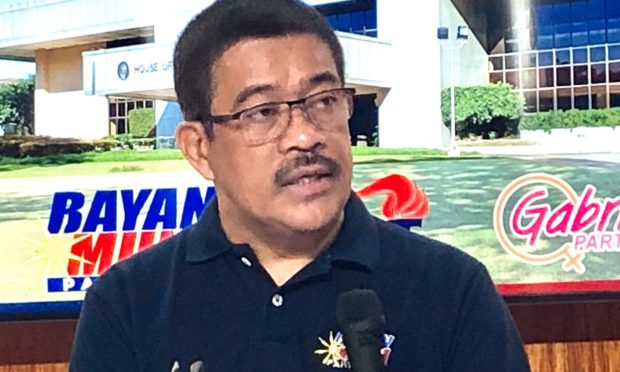 The Justice Department and the mediator should look into the Duterte administration's attempt to import 200,000 tons of sugar on top of other food imports, an opposition representative said on Friday.
Representative of Bayan Muna, Carlos Isagani Zarate, Deputy Minority Leader in the House of Representatives, criticized the government for its "default solution" of "unbridled importation" at the expense of the country's agricultural sector.
"If there is African swine fever, it is to import pork. If there is plague, import rice. If there's bird flu, import chicken. If galunggong prices increase, import galunggong. If there is a typhoon, import sugar," Zarate said in a statement.
"They [are] too eager to seek justifications for importing any product. This model raises doubts," he said.
DA: Nothing irregular
The latest example, Zarate said, is the government's plan to import 200,000 tonnes of sugar, which the Sugar Regulatory Administration (SRA) approved on Feb. 8.
"In their desire to import 200,000 tons of sugar, it appears that the SRA and the Department of Agriculture (DA) are sabotaging our own sugar industry, not only the planters but also the plantation workers and farmers," he said. said Zarate.
"It is very obvious that it will favor someone. It's not only [irregular]but it is also economic sabotage given that we are in a pandemic and we are struggling to revive the economy," he said.
But Agriculture Secretary William Dar insisted there was nothing irregular about the imports and that they were fact-driven.
"There is no truth in the assertions that our decision to import [was] driven by corruption. This is backed up by data and we hope the public will understand that," Dar said during a Laging Handa briefing.
He insisted that a "pre-final harvest estimate" of raw sugar production was 2.072 million MT, which was lower than the pre-final harvest estimate of 2.099 million MT before the typhoon. "Odette" (international name: Rai) only hits in December 2021.
Sugar production up 42%
But just days before Dar approved the import of sugar, the SRA itself reported that refined sugar production in the first week of February increased by 42% to 353,779.1 MT and that the total of sugar cane ground was 12.09 million MT.
The SRA also reported raw sugar supply rose 2.3 percent to 1.27 million metric tonnes with six more months into the sugar campaign, which ends in August.
"Why are we importing sugar when our sugar producers claim that sugar production has increased compared to the previous year? We are at 1.2 million tonnes, compared to 900,000 tonnes the previous year," Zarate said.
"Sugar prices have also fallen and Odette has not damaged the sugar cane plantations. So there is no reason to import sugar," he said.
"If the DA says food prices are high, then they should look into putting in place price controls on food items, like galunggong and sugar," Zarate added.
The Regional Court of First Instance of Sagay, Negros Occidental, stopped the approved import on a complaint from the Rural Association of Sugar Planters.
gsg
Read more
To subscribe to MORE APPLICANT to access The Philippine Daily Inquirer and over 70 titles, share up to 5 gadgets, listen to news, download as early as 4am and share articles on social media. Call 896 6000.